The Daily Catch believes in access to the freshest seafood possible. Everything we do revolves around providing a supreme seafood dining experience. Sourced from local fishermen on the Boston Fish Pier and cooked in simple authentic recipes as an ode to our Sicilian roots. From the ocean, to the docks, to our eateries for over 45 years.
Brookline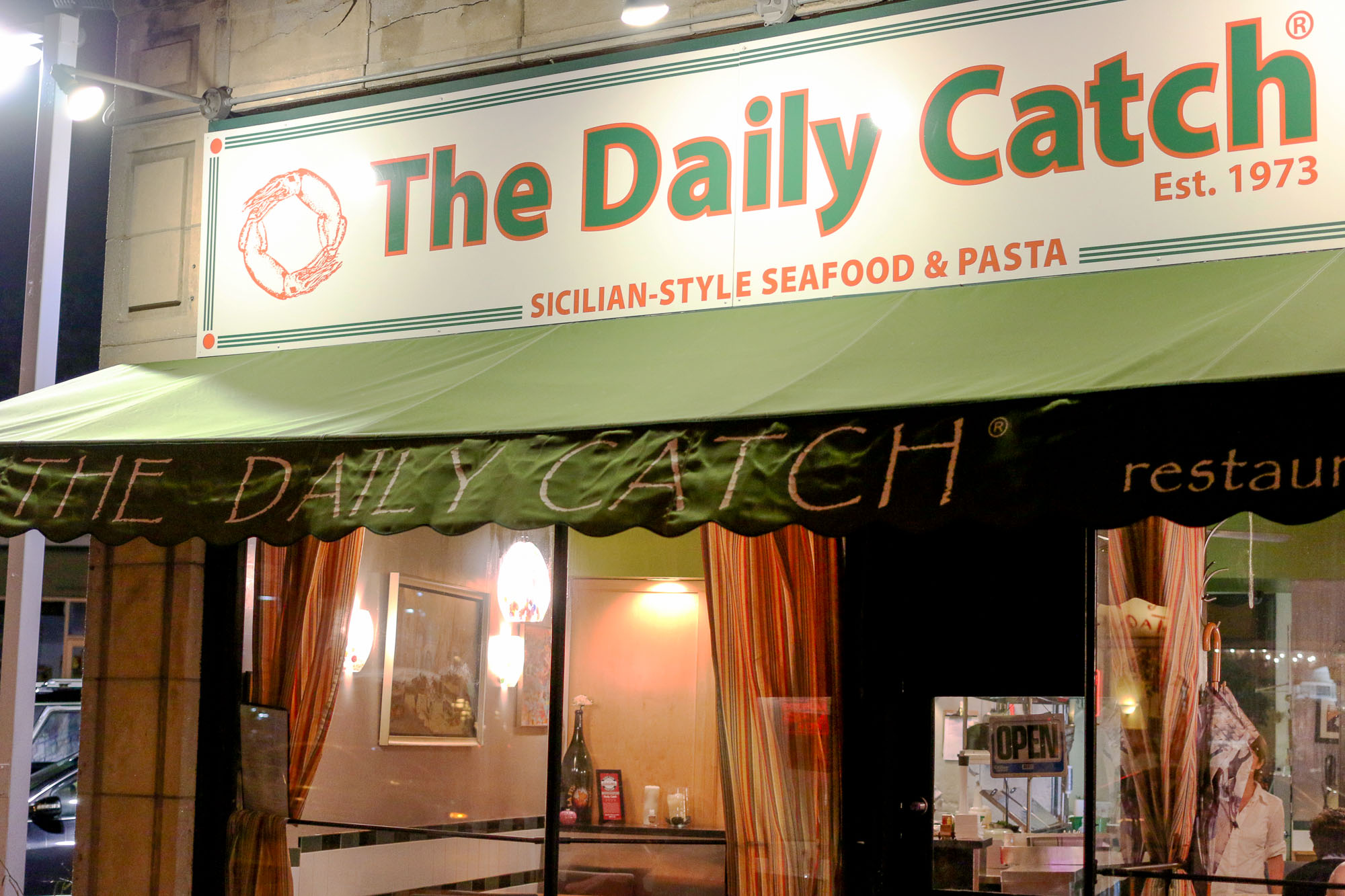 Location
441 Harvard Street
Brookline, Massachusetts 02446
617 734 2700
Walk-In Only | No Reservations
Monday – Closed
Tuesday – Thursday 4pm – 9pm
Friday/Saturday 4pm – 10pm
Sunday – Closed
Limited Take-Out Available, Please Call To Place Orders
The North End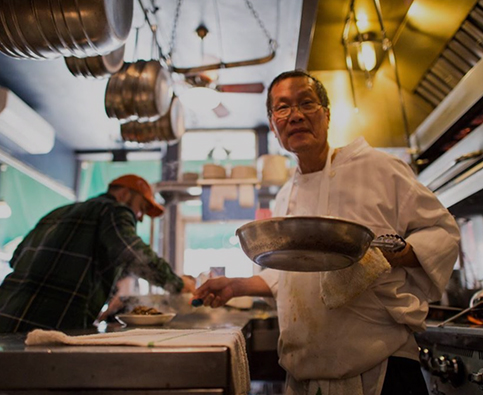 Location
323 Hanover Street
Boston, Massachusetts 02113
617 523 8567
Open For Walk-Ins Only
Monday-Thursday 11am – 9pm
Friday/Saturday 11am – 10pm
Sunday 11am – 9pm
Waterfront
Location
65 Atlantic Ave
Boston, Massachusetts 02110
(617) 772-4400
Newly Renovated & Open 7 Days A Week Including Weekend Lunch
Monday – Thursday 4pm – 9pm
Friday 4pm – 10pm
Saturday 12pm – 10pm
Sunday 12pm – 9pm
ORDER ONLINE or RESERVE A TABLE
Absolutely love love this place to my heart. Such rich flavor in the sauce without accidentally making it too salty. The lobster pasta is in essence what I love most of this place. So much passion put into each dish. Hate the wait in line and the small space inside but once you have food in front of you, everything was worth it. Can't wait to go back to Boston again for this.

Johnny Lu | Google Reviews
This place is freaking amazing. The fish I got was the Shrimp Red and it was perfectly cooked. The shrimp was fresh and tender, the pasta was beautifully cooked, and the red sauce was savory. My girlfriend got the calamari and it went well with the red linguini red sauce. The calamari was tender, soft, and crispy without being too chewy. There was a line formed outside the place, deservedly so. I highly recommend this place I'll be sure to stop by here again.

Francisco Alcaraz | Google Reviews
This is my personal favourite Sicilian restaurant in town. I love their linguini served fresh from the chef to your table, in the pan it was cooked in. Simple, rustic, full of flavour and totally unpretentious. It's almost as if you were going over to your Sicilian grandmother's house and she was cooking up a storm for you. Please do not give this place a miss if you are in Boston!

Alex G | Google Reviews
Small restaurant with a homey feel. We watched the chef prepare our meal and everything we ordered was outstanding, from the fried calamari to swordfish to linguine and clams. This is a gem.

RonK807 | TripAdvisor
Absolutely amazing go during off hours for quicker service. Very tiny place with shockingly fresh fish! Sea fish and chips were wonderful, but the calamari and black pasta were out of this world. super casual comes in plastic cups. We had a blast & highly encourage folks to step out of the routine & ordinary.

Mommasteere | TripAdvisor
It All Started
Founder Paul Freddura was born and raised in the North End and learned the seafood trade from the 'old timers' on the Boston docks. In 1973, he established 'Calamari Café' in a shoebox storefront in the heart of the North End. In 1979, Paul met his wife, Maria, and the two traveled along the east coast marketing calamari products and somehow found time to have seven sons (yes, seven!). Along with their boys they turned the shoebox fish joint into today's 'The Daily Catch' with multiple locations and a line product sold in neighborhood markets and national chain stores.
Why the Pan?
We started serving pasta in the pan out of necessity. We had no plates! It's become who we are, more than food & drink we are an experience. The pan captures the lasting memory of how delicious the pasta tasted.
– Paul Freddura, Owner